Discover How Instant Access to Hundreds of Results Driven Strategies Can Lead to More Profits for Your Restaurant...
RunningRestaurants.com members have immediate access to all the articles, videos, audios & downloads on the site -- thousands of dollars worth of stand-alone content built exclusively for restaurant owners, managers & chefs.
ENERGIZE

OPTIMIZE

MAXIMIZE

1100+ Articles

($1000+ value)

40+ Hours of Webinars/Seminars

($1000+ value)

Download Library - PDFs, Ebooks & Spreadsheets

($500+ value)

21 Facebook Tips for Restaurants - Webinar

($29 value)

Email & Text Marketing: 1-hour video how-to class

($79 value)

Bonus RunningRestaurants.com Membership Months

- Added to the already 12 months

Partner Access Passes


Full separate login access for co-owner / partner / manager to all resources

"Successful Online Marketing for Restaurants" Program

- High-level how-tos via video, audio & text ($397 value)

Total Value:

$1100+

$2700+

$3400+


Membership Prices:



$49
(for 12 months)


$99
(for 15 months)


$199
(for 18 months)
(Note @ Renewing - log in to site before renewing.)

Get full access to all the resources on the site! A huge collection of tools to grow & expand your restaurant, including...

Articles...
1100+ how-to and feature articles with countless tips to make a difference for your restaurant today. Coverage includes...
| | |
| --- | --- |
| - Marketing & PR | - Internet & Tech Tools |
| - Operations | - Finance & Accounting |
| - Customer Service | - Safety & Sanitation |
| - People & Staffing | - Bar Management & more... |
A $1000+ value...

Download Library...
Save tons of time with a variety of downloads including Forms, Checklists, Spreadsheets, PDF Reports and more...
20 Restaurant Checklists

20 Job Descriptions

Up-Sell: 17 Tips for Higher Ticket Averages

Turn New Movers into New Money for Your Restaurant

Rehearsal Guides: Role Play, Body Language and more...

51 PR Story Ideas & Concepts For Your Restaurant

Appraisal Forms for Your Staff

Food & Beverage Sales Tracking Sheets

$500+ in stand-alone content...

Audios & Videos...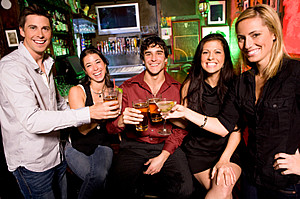 Learn from industry insiders! 40+ hours of expert sessions jam packed with ideas & advice, including...
10 Online Musts for Restaurants

The Sins of Bar Management

Leasing Tips for Restaurant Tenants

How To Get Employees To Do What You Want

Back to Basics: 4th Quarter Holiday Season

10 SMART Systems to Reducing Profit Robbing Theft

Publicity Tips for Restaurant Owners & Chefs

$1000+ value...

Plus new content added weekly...
---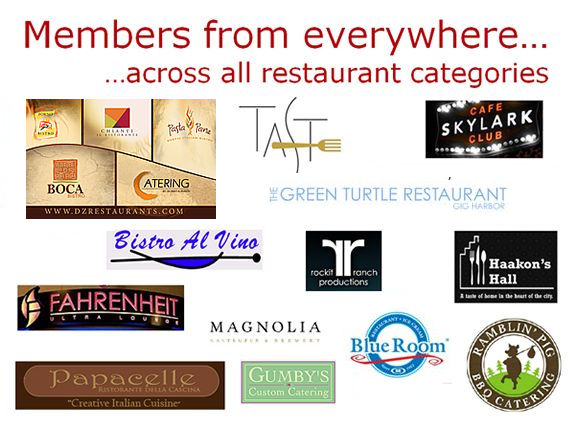 "As part of my daily efforts to stay ahead of the competition, I utilize RR for current information and ideas."
–– Kimberly Schofield
Business Development Manager, Commonwealth Restaurant Group: Stadium Sports Bar & Grill - www.stadiumbars.com
"I can't tell you how invaluable your website has been..."

As a restaurant owner I can't tell you how invaluable your website and newsletter have been. Keep up the good work. Thanks.
–– Jason Newsom
Big Daddy's Grill at River Park Marina - www.bigdaddysgrill.net
"It's about me, the small guy, not Big Chain problems..."

As a small neighborhood establishment, in a strip mall, it is hard to find answers that are about me (my small but mighty Bistro). Each time I read RR, I find that much of it is about subjects that effect me, the small guy, not Big Chain problems.
–– Al Schwartz
Bistro Al Vino - www.bistroalvino.com
"Concise, informative, relevant content that can be used everyday to improve your operation."
–– Tracey Berkner
Taste Restaurant and Volcano Union Pub & Inn - www.restauranttaste.com
"I consider RR my restaurant professor. Frankly, I consider it to be invaluable, a necessity in todays quickly changing restaurant environment."
–– Jon Miller
Exec VP of Franchise Development, Bestburger Worldwide, LLC
"I love the information. The site is very helpful and easy to understand."
–– Michael A. Bates Jr.
Executive Chef, 1800 Bar and Grill
Get More Customers into Your Restaurant More Often...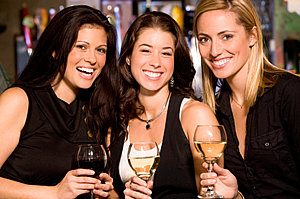 You need a strategy to consistently bring in new traffic. Plus a plan for retaining your customers.

You also need the ability to reach your existing customers when and where you want.

A complete strategy for your restaurant's marketing is critical. You'll find out...


The Top 5 Restaurant Marketing Mistakes

13 Key Elements of a Marketing Piece Makeover

The Profit Power Of One More Visit

5 Marketing Quick Tips For Restaurants

How to Build a Customer List for Your Restaurant

6 Tips to Build Sales

4 Keys to Beating the Competition

5 Tips On How To Grow A Restaurant VIP Club

The Steps in Developing an Effective Marketing Plan

And a whole lot more...
Win the Prime Cost Battle and Watch Your Profits Grow!
Successful restaurants live and breathe "systems" that help ensure profitability. From checklists to recipe cards they get prime cost down to where it needs to be to succeed.

Likewise, you need a laser focus on your food, bev, labor and op costs. You can't be losing money on every dollar coming in the door!

Rock solid operations can't be overshadowed. You will learn...

12 Keys to Running a Profitable Restaurant

20 Steps to Lowering Your Food or Liquor Costs

Key Numbers To Watch In Your Restaurant Business

Menu Pricing from the Ground Up

How to Create a Restaurant Concept That Can Succeed

7 Deadly Sins of a Bartender

8 Hidden Dangers in Restaurant Lease Agreements

The Best Legal Structure For Your Restaurant

9 Steps To Restaurant Financing

10 Purchasing Tips to Improve Your Bottom Line

Four Overlooked Numbers That Cost You Money
WARNING: Poor Service Will Kill Your Restaurant's Future
It's the number one complaint! Poor service is word of mouth on steroids!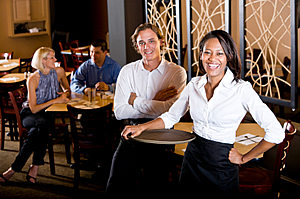 In today's world

every

customer has a HUGE voice online. You can't afford to have bad service at your restaurant that gets broadcast via Yelp, Facebook & foodie blogs.

The cost in potential lost business is just too large.

Rather, the big opportunity is in delivering "consistently above average" visits. That will set you miles ahead of the competition -- and that's where you want to be!

RR's Service Tips include...
5 Must-Do Customer Service Strategies

Top 12 Service Expectations

10 Ideas for Customer Loyalty

How to Deal with an Unhappy Customer

6 Tips for Remarkable Service

The Best Customer Service Quote Ever

Breaking Bad Reviews: 4-Step "Reputation Marketing" Solution

20 Tips on Amazing Customer Experience

5 Ways to Effectively Coach the Pre-Shift Meeting

And more...
What Does it Take to Get & Keep Great Staff?
Your people absolutely make a difference! Service and caring are critical and it's your staff that ultimately delivers on that promise.

Motivating and leading a group of diverse restaurant workers is a big challenge. You need to know...
The 5 Critical Errors Your Staff Are Making

What Should You Pay a Restaurant Manager?

Nine Details To Look For When Recruiting Restaurant Managers

Generation Y Pitfalls

Six Reasons Why People Are Amazing

How to Detect & Protect Against Workplace Bullying

The Importance of Managing Employee Records in a Restaurant

28 Restaurant Management Interview Questions

13 Steps to Writing a Fool-Proof Schedule

How To Get Employees Engaged In a Customer Service Program
The Internet Creates a Big Level Playing Field = Your Advantage...
The absolute best thing about the Internet is that it's a level playing field.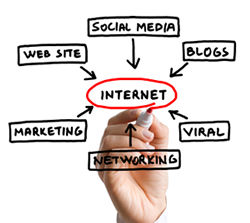 Your web page, email newsletter, social media sites & mobile program can be just as good as or better than those guys.

In fact, indy's have an advantage online that the chains can't match -- you can show your people and your personality in a way that truly connects with your customers!

What you will learn...
The Top 6 Social Media Sites for Restaurants

7 Email Marketing Tactics to Boost Restaurant Sales

The Keys to Claiming Your Listing on the Review Sites

Top 10 Web Site Mistakes That Restaurants Make

What to Say in Your Restaurant's Social Media Posts

6 Secret Ingredients For A Great Restaurant Video

How Restaurants Can Use Pinterest & Instagram

How to do Restaurant Food Photos

Why Groupon is Bad for Restaurants

Facebook Promotions to Drive Sales

And more...
100% Money-Back Guarantee!
(We fully believe in the value of membership)
We're 100% confident in the site and that's why we offer you a 90-day 100% money-back guarantee.
Go ahead and review the site in its entirety for a 90-day "test-drive".
If you don't love having 24/7/365 access to the deep library of 1100+ marketing, service and operations articles -- plus all the other webinar and download content on the site -- you just let us know.
You'll get 100% of your money back, plus you'll get to keep anything you downloaded or printed from the website. We won't ask for anything back - it's yours to keep if you decide that membership is not for you.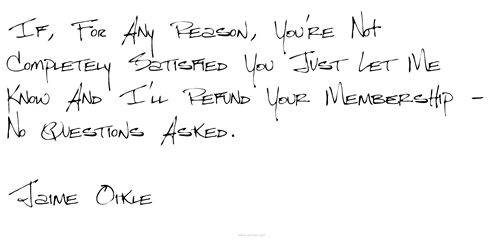 Get Started Today...
Get access to hundreds of marketing, operations, service & people tips to improve your restaurant's sales & profits!
Becoming a member will provide you with a tremendous amount of resources for you and your restaurant team -- tools to boost sales, lower costs and explode profits.
Take advantage of the Special Bonuses today!
All the best,
- Jaime Oikle
Owner & Founder

P.S. As a member you'll have immediate access to 1100+ articles, 40+ hours of webinars & seminars, the RR download library and more -- all the resources on the site -- all for a 90-day test drive. Hundreds and hundreds of tips, tools & techniques to grow sales and profits at your restaurant -- To higher profits!